Music & Experience
Music now on
iTunes
and
Spotify
View a Video Loop of Music
Louis is opening for Styx, Foreigner & Don Felder at the Farm Bureau Live on June 1! Thanks to Everyone who voted in
106.9 Unplugged Styx Contest
Show starts at 6:40 p.m.
Upcoming Event Listing
Check the
Calendar
for all scheduled events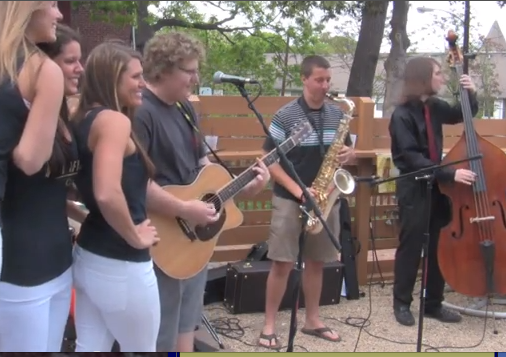 Louis is a Virginia native attending UVA and frequently provides the entertainment at Charlottesville venues as well as fraternity and sorority parties. He performs solo but is often accompanied by high school friend and saxophonist Andrew Drehoff. For band performances, he is joined by talented UVA musicians. Growing up in Virginia Beach, he had the opportunity to play at many resort and local venues over the last 6 years. In addition, he has frequently donated his talent to various fund raisers.
Louis
plays a range of acoustic music and covers artists from Jack Johnson to Jimi Hendrix and lots of Dave Matthews. He also writes and performs his own creations.
Click on the Play List link in the menu bar to the left to view a listing of originals and covers.
More Videos can be viewed by Visiting the Video Link in the Menu Bar.
References are available upon request.