Links & Gallery:
Online Event Listings:
Tidewater / SE Virginia
:
Virginian Pilot Online Music Listing
13 Day Event Forecast from Meona.net
Charlottesville
:
Visit Charlottesville
Live Music Venues:
Virginia Beach
:
Abbey Road Pub
Bayside Bar & Grill
Froggies Cantina by the Bay
Charlottesville
:
Boylan Heights
Crozet Pizza - Buddhist Bike Bar
Miller's Downtown
Gallery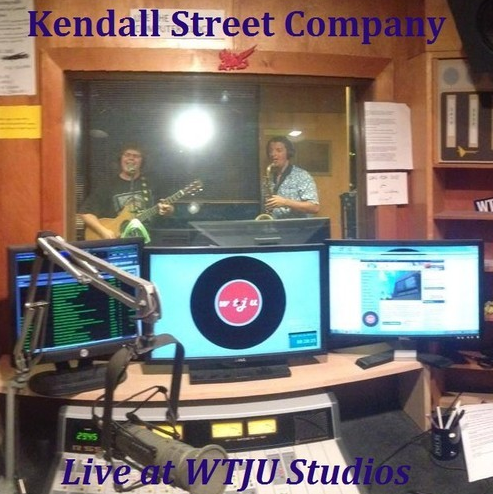 ---
At the Biltmore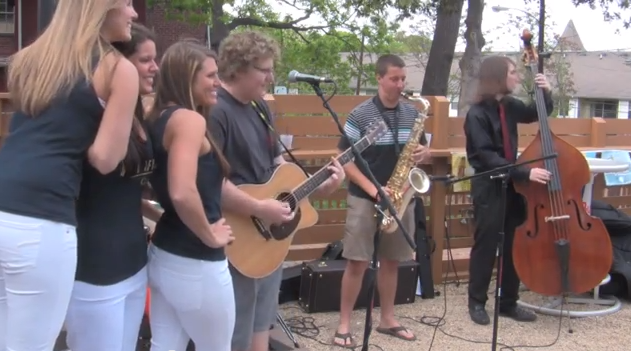 ---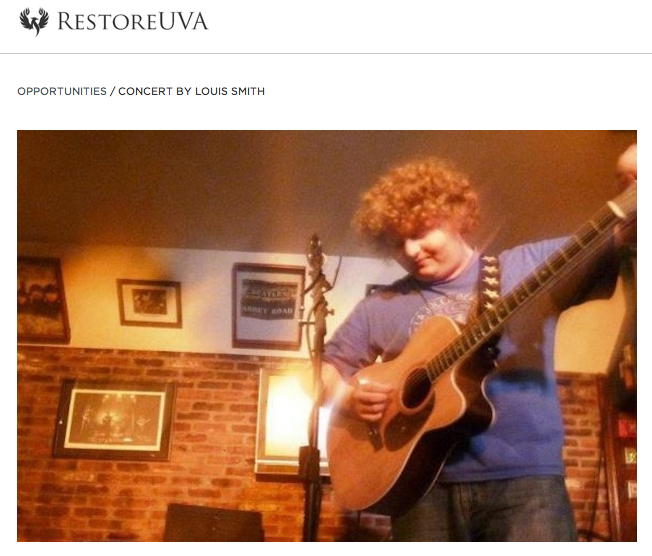 Help the student run initiative to restore the Rotunda at UVA.
Looking for a special and out of the ordinary gift for a loved one?
A host of unique experiences and opportunities are available through this online auction,
including a Louis Smith concert.
Go to the auction
Bidding Ends December 5th
---

Boylan Heights
On the Corner, Charlottesville, VA
Thursday, November 14th, 2013 at 8:00 p.m.
Theta Chi's second annual Battle of the Bands benefiting Comfort Zone Camp
There will be a $5 cover charge for this all-age event, and those of age will be able to snag $5 doubles and $2 domestics.
More Info
.
Thanks to all who participated - including those savvy judges!


---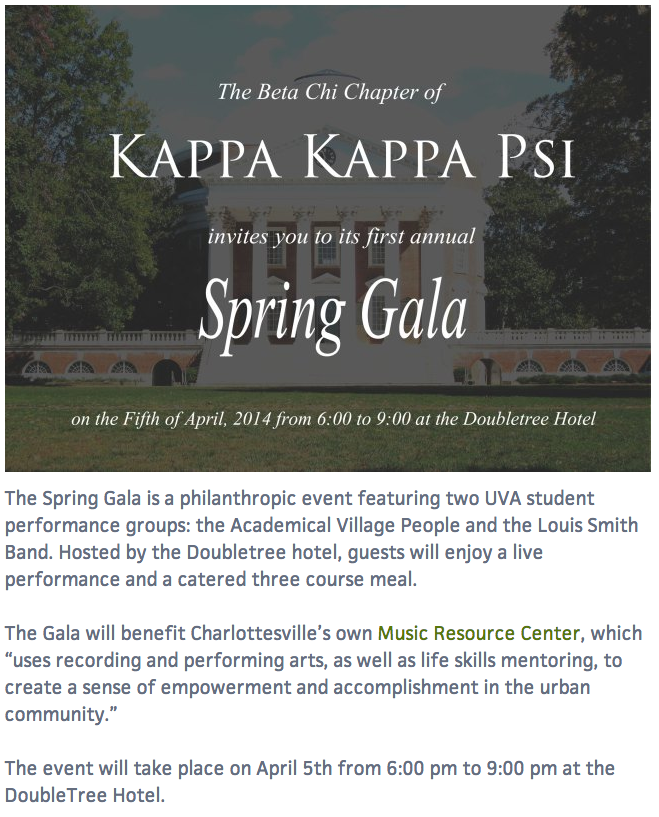 ---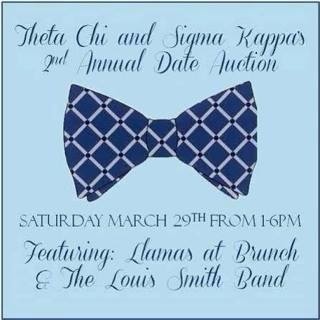 ---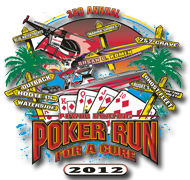 2013 Powerboating for a Cure
to Benefit the Susan G. Komen organization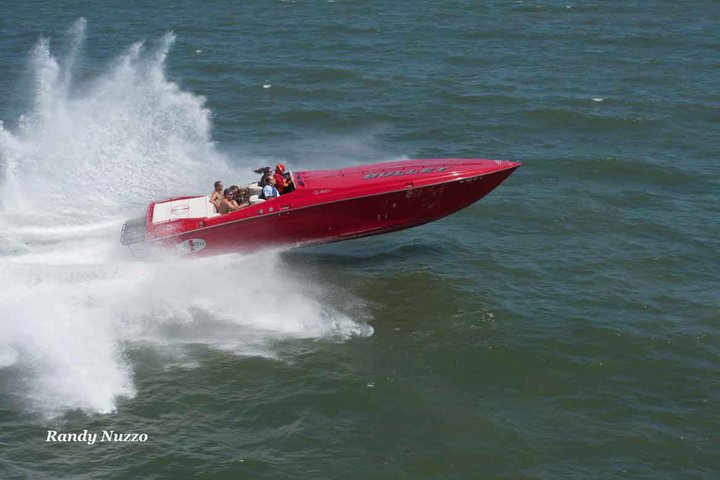 Performing at a midrace Luncheon at Marina Shores, Louis is contributing to this upcoming fundraising event.
---

---
Wild Time for Wildlife Benefit 2012 Flyer
---

2011 CHKD Battle of the Bands

HRT w/ Louis Smtih, Connor Borchers, Zach Volkman & Ryson Owens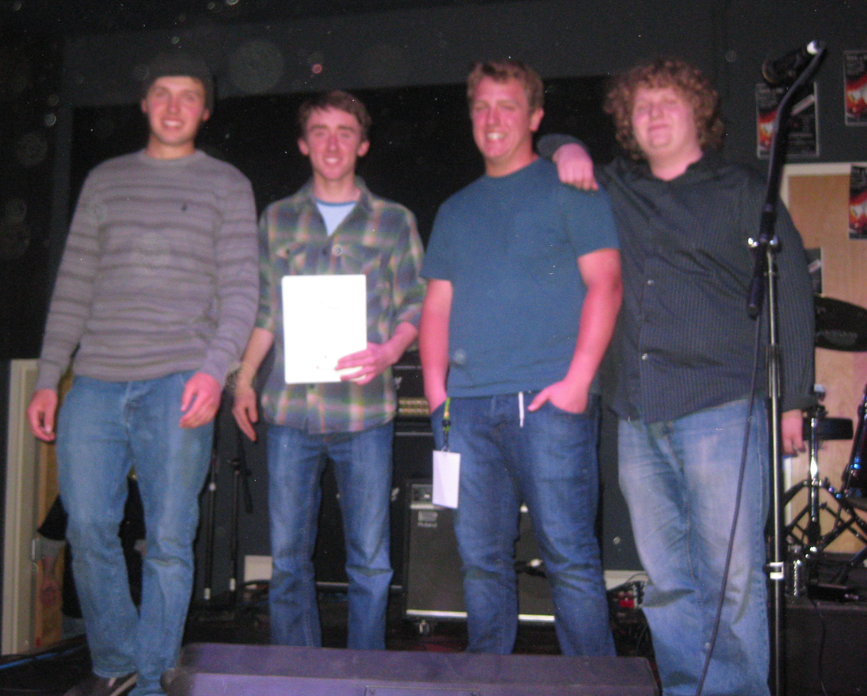 ---